Accompagnement prestas
Your furnished tourist accommodation project
Your furnished tourist accommodation project…
What is a furnished tourist accommodation?
Article L. 324-1-1 of the Tourism Code, furnished tourist accommodations are furnished villas, apartments or studios, for the exclusive use of the tenant, offered for rental to passing customers who do not take up residence there and who makes a stay there characterized by a rental by the day, week or month.
They differ from other types of accommodation, in particular hotels and tourist residences, in that they are reserved for the exclusive use of the tenant, having neither reception or reception hall nor common services and equipment. They are distinguished from the guest room where the inhabitant is present during the rental, while for furnished tourist accommodation, he is not necessarily.
Seasonal or tourist rental is distinguished from residential lease according to 2 criteria:
the tenant does not take up residence there, he resides there mainly for the holidays;
the seasonal rental must be concluded for a maximum period of 90 consecutive days to the same person
To qualify as furnished, the accommodation must include the following equipment:

Furniture
Bedding
Stove or hot plates
Fridge
Cooking tools
It is obligatory to declare your furnished tourist accommodation to the town hall.
sources: 
https://www.service-public.fr/particuliers/vosdroits/F2043
https://www.entreprises.gouv.fr/fr/tourisme/conseils-strategie/meubles-de-tourisme 
Rent your second home.
It is possible to make your second home a furnished tourist accommodation, that is to say that you can rent it out for passing customers, for their exclusive use and for short periods. Several steps need to be taken. It is possible to ask for its classification.
Furnished tourist accommodation is individual accommodation such as a villa, apartment or furnished studio offered for rent. The following 3 conditions must be met:
The accommodation is for the exclusive use of the tenant, i.e. the owner is not present
The tenant does not take up residence there, it is a transient clientele
The tenant resides there for a short period (rental by the day, week or month) and for a maximum cumulative duration of 90 days
It is obligatory to declare your furnished tourist accommodation to the town hall.
Rent your main residence.
Your home (or main residence) is the accommodation you occupy at least 8 months a year. You can turn it into a tourist accommodation, i.e. rent it out for short periods (during your holidays, weekends, etc.) for passing customers and for their exclusive use. Several steps are to be taken, other rules apply.
The total rental period of this accommodation shall not exceed 120 days per calendar year: From January 1 to December 31. This period can only be exceeded for reasons of professional obligation, for health reasons or in the event of force majeure.
The tourist tax must be collected. (Section Tourist tax)
Source https://www.service-public.fr/particuliers/vosdroits/F33175
WHY AND HOW TO CLASSIFY A TOURISM FURNISHED ACCOMMODATION?
Classification and labeling are voluntary and dissociated processes:
• Classification: allows you to obtain from 1 to 5 stars and is valid for 5 years, at the end of which the rental company must make a new classification request if they wish their accommodation to continue to benefit from a classification. The classification grid contains 133 criteria divided into 3 main chapters: equipment, customer services, accessibility and sustainable development.
All types of tourist accommodation except guest rooms may be subject to a classification request. It is issued following a prior visit (paid), carried out by an accredited assessment body.
To find out everything about the classification: www.classement.atout-france.fr and Liste des organismes agréés
THE ADVANTAGES OF RANKING
The classification reassures the customer
– The quality of accommodation remains the basis of a successful vacation.
– The classification corresponds to a national quality benchmark. This is the guarantee, for you, of knowing precisely the strong points and weak points of your furnished accommodation in relation to the expectations of your customers.
The classification allows:
to benefit from tax advantages. The flat-rate reduction goes from 50% for unclassified furnished accommodation to 71% for classified furnished accommodation.
to accept holiday vouchers. 3.3 Million beneficiaries
benefit from promotional relays. Free referencing on the website of the Tourist Office of the Monts du Limousin, Terres de Limousin (Haute-Vienne Tourisme), Atout France.
• Labeling: allows you to join a promotion network (Gîtes de France, Clévacances, Accueil Paysan, etc.) and offer your accommodation visibility on several communication tools. It is not necessary to have a ranking to join a label. Are you interested in labels and would you like support and advice for marketing your rental property?
Contact the labels already present in Haute-Vienne:
–Gîtes de France 30 Cours Gay Lussac, 87003 Limoges, tel. 05 55 77 09 57,
– Clévacances 54 boulevard de l'Embouchure, 31022 Toulouse Cedex 2, tel : 05 32 10 82 33
– Accueil Paysan Rue Collégiale, 87120 Eymoutiers
CONTACT
Céline DEBOSSE
Responsible for tourist accommodation providers
Tel: 05 55 56 70 70 – 06 31 34 33 04
Mail: c.debosse@elan87.fr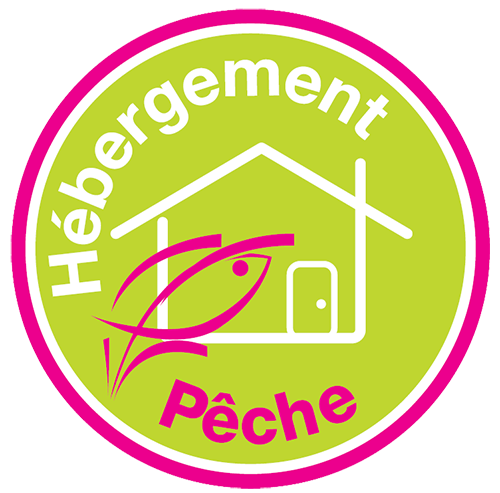 The accommodation qualification process aims to promote and develop holiday tourism for customers practicing the activity (or discovering it during a stay).
Unlike classifications and labels, Chambre d'hôtesreference® does not establish a scale of value following the service provided, but a minimum guarantee of quality, an assurance for the customer of being well received.