explore the Monts du Limousin
The Wobbly stone
La Jonchère Saint Maurice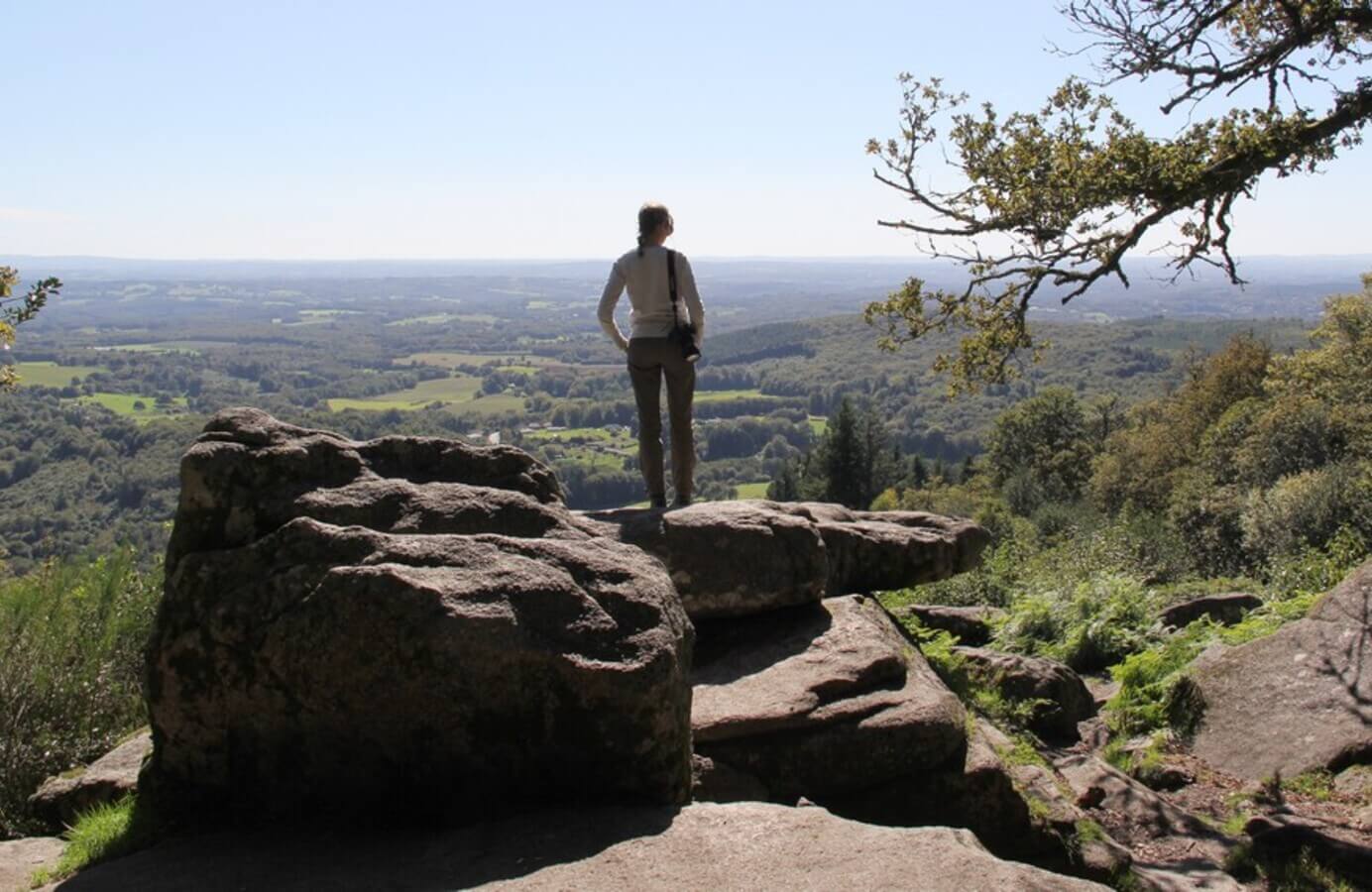 This place is one of the most beautiful sites of the Limousin. It is a gigantic rocky chaos at an altitude of 650m, from where the view stretches as far as the eye can see for more than 50 km. The village of La Jonchère-Saint-Maurice can be seen 300m below.
A little higher, at an altitude of 701 m, is the Puy de Sauvagnac, the highest point of the Monts d'Ambazac. On the site of the current military radio station was a telegraph station called Chappe built in 1794. On a clear day, we can see the Puy de Dôme almost 120 km away.
Useful information
Puy de Sauvagnac
87340 LA JONCHERE SAINT MAURICE
No Results Found
The page you requested could not be found. Try refining your search, or use the navigation above to locate the post.